Curriculum
Our curriculum is based around the National Curriculum 2014.
Overview
The national curriculum is a set of subjects and standards used by primary and secondary schools so children learn the same things. It covers what subjects are taught and the standards children should reach in each subject.
Follow this link to the Department of Education website.
Please use the links below to find out what our children will be taught.
This page is currently being updated.
Our Curriculum
please expand the topics below for more information
Art and Design
British Values
Design and Technology
English
Geography
History
Computing
Curriculum Overview
Modern Foreign Languages
Music
Personal ,Social, Health, & Citizenship Education (PSHCE)
Phonics
At Bolton-on-Swale St Mary's we believe that all our children can become fluent readers and writers. We teach reading through Little Wandle Letters and Sounds Revised, which is a systematic and synthetic phonics programme. We start teaching phonics in Reception and follow the Little Wandle Letters and Sounds Revised progression, which ensures children build on their growing knowledge of the alphabetic code, mastering phonics to read and spell as they move through school.
We are always grateful for support from our parents and carers in encouraging our children with their learning. If you would like to learn more about how you can help your child with phonics, the Little Wandle Letters and Sounds parents page is here.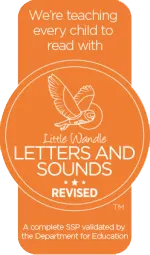 Home reading
We are passionate about ensuring all our pupils are given plenty of opportunity to read for pleasure and develop a lifelong love of reading. It is for this reason that all our early readers will bring home a 'Reading for Pleasure' book. This is a text chosen by the child for sharing, enjoyment, engagement and togetherness. In order to promote a love of literature and embed a rich literary base within school, we have carefully curated our 'Reading for Pleasure' books. Pupils are free to change these books as many times as they want.
The decodable reading practice book from the reading sessions in school is taken home each Friday and returned to school on Monday to ensure success is shared with the family.
Regular Communication
Your child's class teacher will communicate with you on a weekly basis through your child's reading diary. Please sign this each time you have shared a book with your child and comment positively.
If you have any questions at any time please do not hesitate to speak to your child's class teacher.
Physical Education
Religious Education
Science